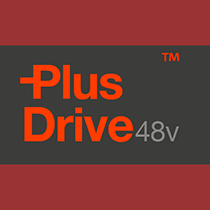 Neo PlusDrive™ is a new commercial grade e-trike high-capacity battery solution. Fitting Series 700, 710, 810, 900 and 910 Chassis and designed with performance and reliability as key considerations. Compliant with EAPC regulations, this 250W system operates at 48 volts, the suitcase-style lithium battery has a large capacity of 1700 watt hours and this is supplied as standard with the equipment.
This battery is capable of well over 40 Km / 25 miles range or an 8 hour shift, charge cycles between 700 and 1000, however operating environments do vary greatly so these figures are given only as a guide.
The system requires the rider to be pedalling to activate the motor, the drive is combined with the pedal power and transmitted through to the rear wheels via the differential using tough, lightweight motorcycle chains and sprockets. PlusDrive™ is not only a drive system but when supplied can support the integration of a fully operational electrical lighting and auxiliary system. Lighting equipment includes Full LED running and side market lights, indicators, brake lights, horn. Off-Board Charger Included. Auxiliary systems include USB charging outputs, electrically interlocked park brake immobilizer. Special extras include audio entertainment and tracking systems.
Compatible with all our chassis: -

Cycles Maximus Drives: -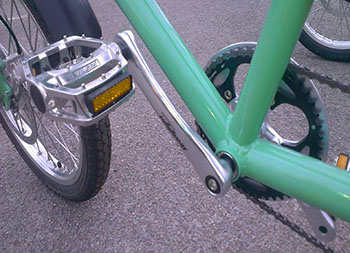 RideDrive™Pedal Power Drive technology, simple and effective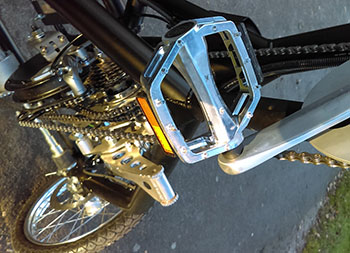 PlusDrive™A sturdy electric assist, efficient integration of pedal and electric Drive sources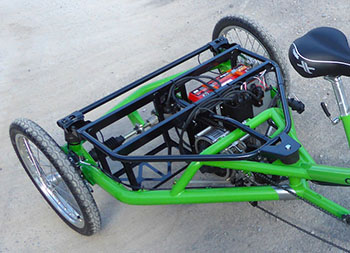 TractionDrive™A dependable rugged combination of technology and cycle Drive systems
Contact our sales team now