About Us - Designing and Manufacturing in the UK
Cargo Trikes for Forward Thinking Organisations and Visionary Individuals
We are owned and managed by the original team and our strategic partners. We have a new office and workshop premises near Bath England and have a full compliment of skills in our team including design, fabrication, production and customer service. We are dedicated to supplying the highest quality vehicle solutions where pioneering design and craftsmanship combine to provide viable alternatives to the internal combustion engine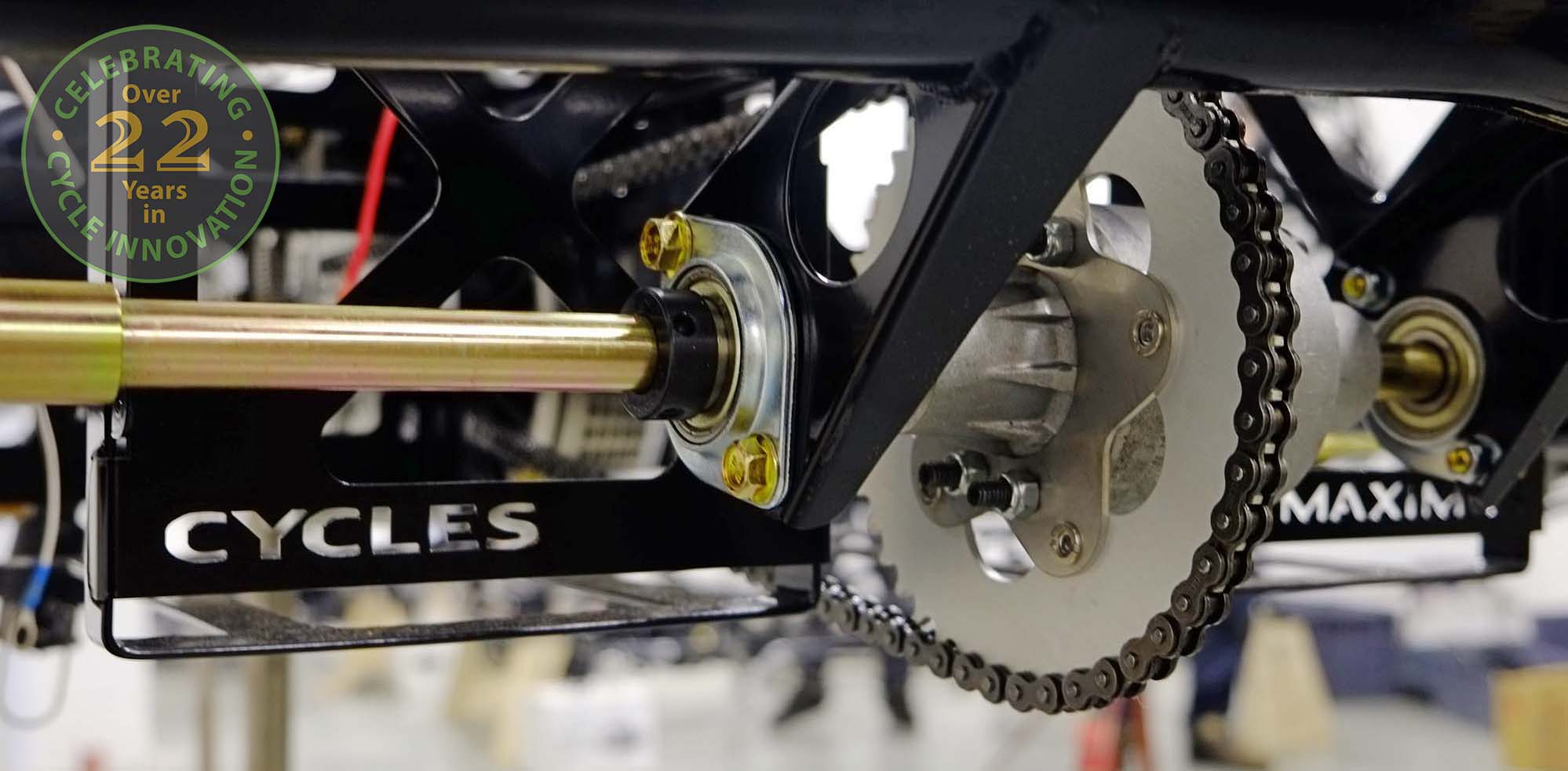 Our Vision
Our long term vision is to continue to lead in the development of global industry standards for quality and reliability in the lightweight vehicle sector. We strongly believe that the cycle-based machine is the best platform for the majority of local highway transport and off road utility vehicles. Over the years we have resolved many of the issues that have faced us in terms of availability of parts and design solutions in this important market, our designs are proven by the fact that countless copies of the 'Maximus Type' trike are now being produced. We learn so much from our customers and love to feed back the lessons learned into our design process, our new designs reflect all our knowledge and all of our customers experiences. We are keen to broaden the scope for the use of our vehicles into developing countries and environments, where we think our vehicles would be highly appropriate such as disaster relief

Environmental pressures are currently driving a surge in Cargo Cycle use, with many new products coming to market. The inspirations in this development process are many, from historic cycles that are nearly forgotten - butchers bikes, the rickshaws of the east and the sturdy Bakfiets of Holland (the box bike). Current technology is transferring from sources including Mountain Bike technology; the BMX, e-bikes e-motorbikes, electric vehicles, even software and the web are becoming vital components.

Since 1997, one of the key R&D centres and manufacturers in this market is Cycles Maximus. A trailblazer in the market, before their time for years and still designing and manufacturing in the UK, an established brand in the Cargo Bike community specialising in high capacity trikes. Underlying these trikes is the CM concept of modularity. Currently offering 4 chassis types, 3 drive types, and 11 distinct application modules including the CabTrike™ or the VanTrike™, creating a wide range of customisable transport solutions that are inherently sustainable.

Cycles Maximus is a continuous developer, with clients from individuals to corporations across the globe. 20 years experience has been captured and reinvested in the design cycle. CM found that the components needed were not available in the cycle market, standard bike parts were just not intended for the abuse that is normal in Cargo Cycling, so they design and manufacture components from scratch, hubs, wheels, gears, axles, braking systems and much more. Today a totally redesigned MK 2 range is being produced making CM a net exporter and UK clean-tech success story.

Lead Designer of Cycles Maximus, Tom Nesbitt sees the next few years as critical as this market develops; "I hope the market keeps its integrity, let's not forget the bottom line reason why we're doing this, to leave a world behind for our children's children that is a clean vibrant world, full of smart technology that is truly sustainable. Our systems and structures need to evolve where possible to adapt to the vital themes of local and low-impact. Local goods, local economy and local solutions. Within this framework Cargo Cycles are intrinsically part of the future, having slowed and eventually halted the mass consumption of fossil energy. Without such dramatic evolution in the wider world the problems will persist, the environmental targets that keep being set will be missed and the negative effects of the things we know are bad for our world will escalate"
'...one cyclist transported three children in safety and comfort...that's hard to do without a car' - A to B magazine