Cargo Trike - heavy back loader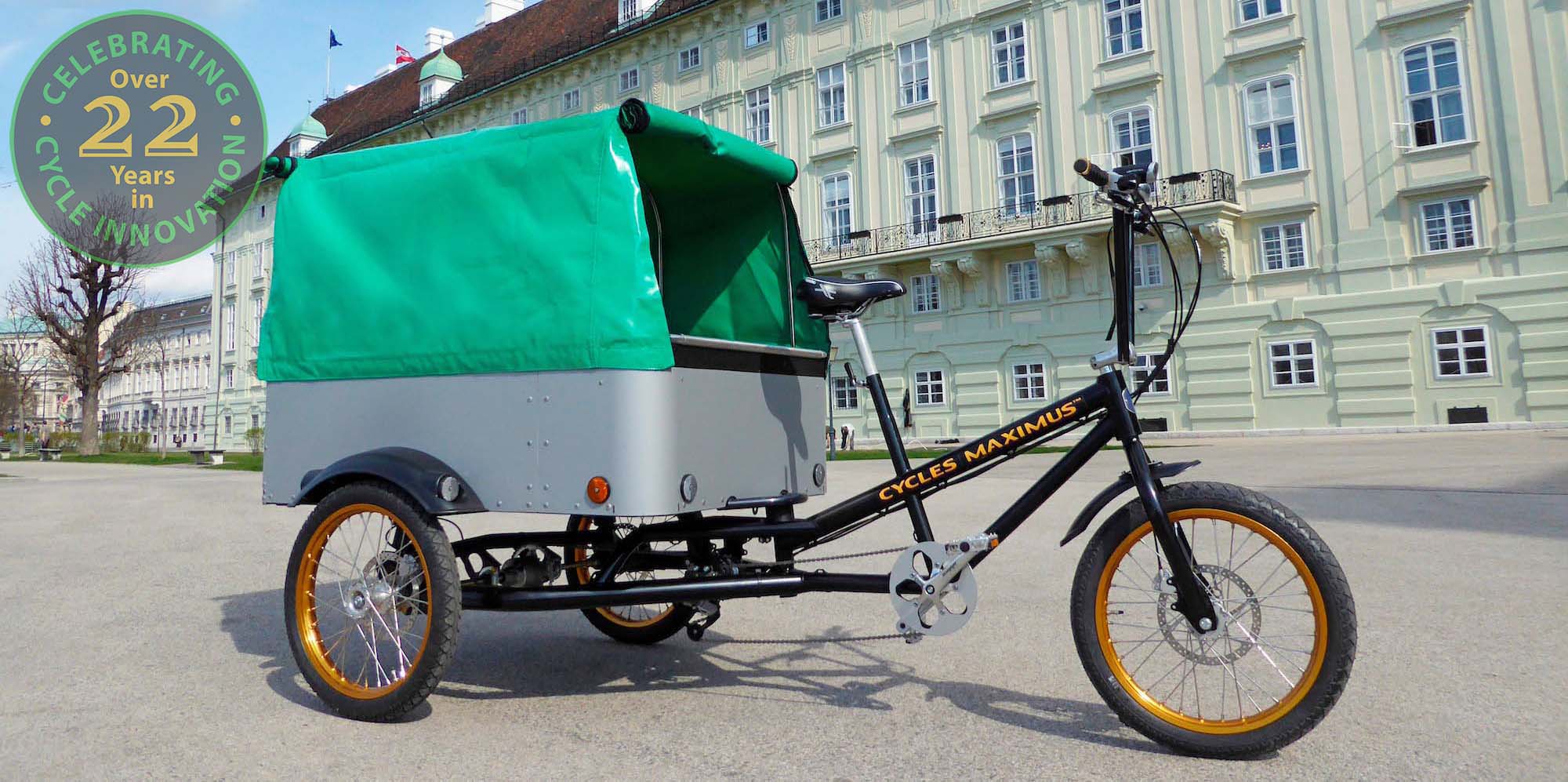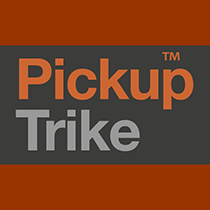 The PickupTrike™ is a highly adaptable Cargo Trike which will transport a vast array of payloads with ease, including awkward sized items. This Module is our in-house favourite due to its amazing ergonomics and versatility; working with the PickupTrike™ is an absolute pleasure, especially when combined with our TractionDrive™ motor system. Our design team have completely redeveloped the PickupTrike™, streamlining the design while keeping the original looks. All the best features of our original Cargo Trike have been brought forward into our new Pickup model and enhanced with modern materials. The PickupTrike™ is the ideal choice for practical urban delivery work and is a well proven workhorse in off-road situations

The PickupTrike™ is compatible with these chassis.
Prices below for a complete Trike hand-built to last
---

---

---

---

---

---

---

---
---
The electric power for the PickupTrike™ above is called ⚡
PlusDrive™
. To upgrade to ⚡⚡
TractionDrive™
costs an extra
---

---
Our superb LightsPlus LED lighting system is included in the price of our Electric PickupTrikes.
---
Prices are in GBP and exclude VAT and Delivery. In Europe VAT applies unless Business to Business Sale. *USD $ and € Euro prices shown are guide prices only; please contact us for a personalised offer.

We reserve the right to change prices without notice
"The best load bikes in the world...we've tried all the other bikes we could find...and destroyed them" ~ Mick Thomas, Load Bikes, York
Overall PickupTrike™ Dimensions
Length 264 cm, Width 119 cm, Height 146 cm
Pickup Cargo Body Features
• Fits Series 900 and 910 Chassis
• Internal Dimensions - L 120 cm W 91 cm H 94 cm (Minus Curved Front Corners)
• Internal Volume 1.02 m³
• Load Capacity 250 kg • Aerodynamic Shape
• Drop Tailgate, 90 Degrees or Full 180 Degrees
• Durable Weatherproof SoftTop with Zipped Corners and Taped Waterproof Seams, Removable Stainless Support Hoops, Velcro Fastened
• Smooth Stainless Steel Top Rail
• Tie Down Hook Points
• Good Rider Visibility
• Tough Floor Material
• Good for Full Vinyl Wrapping and Branding Stickers
• Integrated Tough Plastic Mudguards with Front and Rear Facing Full-Width Reflectors
• Simple Lighting or Full LED Lights Available
• Standard Colour Silver
'Cycles Maximus were the best choice for us and our various activities, with well-made robust products which fitted our needs they helped us to become a great success. We use our vehicles to help transport over 200,000 items of freight a year, collect tonnes of trade waste and move thousands of people around our town. Without a doubt Maximus are key to enabling us to deliver a high level of service with dependable vehicles' - Will Vaughan - Hereford Pedicabs and Cargo
Colour options

Please note that this colour chart is only an approximate guide - computer monitors and graphics cards etc. can show these colours differently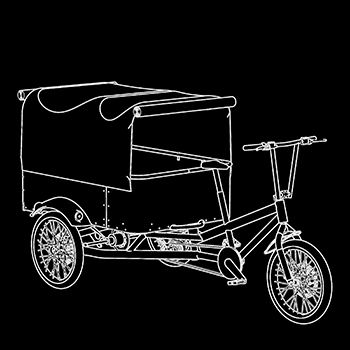 Contact our sales team now

'...the machine ambles up killer hills, even the 14% kind' - A to B magazine
'It is a bloody work of art, this marvel of yours....I've had countless comments from drivers and even bystanders. The cycle is rock solid. Its integrity is something to behold. Everyone is impressed....It looks like nothing else on the street here in NYC. The seating capacity is awesome. The frame seems indestructible - and the color is striking too' - Gregg Zukowski, NYC