Vehicles In Use
Our Pedicabs, Cargo Trikes and Flatbeds in use around the world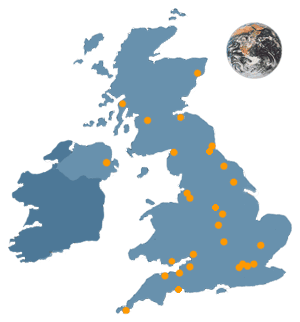 Aberdeen, Ashford, Bath, Bedford, Bridport, Carshalton, Cambridge, Cardiff, Crowborough, Croydon, Darlington, Derby, Durham, Edinburgh, The Eden Project (Cornwall), Exeter, Farnham, Gloucester, Isles of Scilly, Kings Norton, Lancaster, Leicester, Lisburn (Northern Ireland) London, Lowestoft, Luton, Manchester, Minehead (Butlins), Newcastle, Nottingham, Oban (Scotland) Rochdale, Sutton Coldfield, York, Weston-Super-Mare, Wirral, Wokingham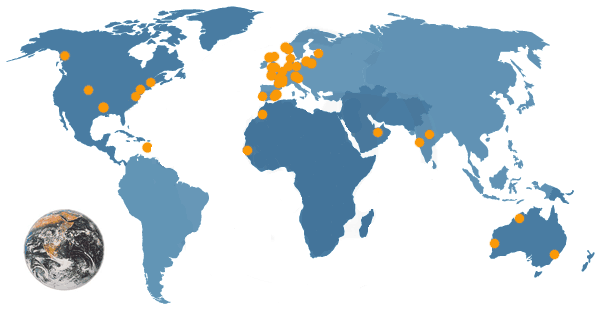 Click images to enlarge

Steve, Stour

Bonnie, DENVER, COLORADO

Lunchtime LYON, FRANCE

Tom DORSET STEAM RALLY, UK


Chris in Luton, UK
(Image c/o Jason Patient)

The Bell Inn Gdn, BATH, UK

Andre freezing, DENVER, CO

Joy Ride Christmas, DENVER, CO

Bonnie & Rowe in PRINCE RUPERT, CANADA


Ian & Sarah
DORSET STEAM RALLY, UK


JoyRide Pedicabs


Click images to enlarge

Pedal Powered Scalextric BATH, UK





Pedicabs, Copenhagen

Pedicab can carry Cargo

Don't spare the horses
(Image c/o Jason Patient)

Parade, Pau

Oslo Pedicabs

Lithuania, House of Europe

Drum Kit, Glastonbury, UK

Pedicabs, Edinburgh, UK

Adbikes, Edinburgh, UK

Adbike, Cardiff, UK

Adbike, Cardiff, UK

Berlin, Germany

Click images to enlarge

Barcelona, Spain

Magnus's HAMBURG, GERMANY

El Rojito mobile coffee stall - Hamburg, Germany

Cyclocity, Toulouse, France

Sotheby's Auction for charity

Wedding
Vix's Cafe, the Canal nr. Bath, UK

Company of Cyclists, Luton, UK
(Image c/o Jason Patient)

Unloading, trade show

Click images to enlarge

John & Fleur's wedding BATH, UK

Pedicabs CHRISTIANIA, DENMARK

Warehouse to Shop DORSET, UK

Mick YORK, UK

Happy customers in Copenhagen

Robin Vonk GLASTONBURY, UK

Click images to enlarge

Andrea Casalotti LONDON, UK

No Oil War LONDON, UK

Santander

Smedien CHRISTIANIA, DENMARK


Hard Rock Café OLC's SOHO, UK

Roddy CHRISTIANIA, DENMARK

Click images to enlarge

Soho LONDON, UK


Soho, London, UK

average day HOME

Click images to enlarge

Haggis, Glastonbury, UK

Naked Bike Ride at BGG

Garden transportation

Band Transport

Big Green Gathering

Big Green Gathering
Cycles Maximus head out West
Cycles Maximus recently delivered pedicabs to two new independant pedicab companies operating in
Denver, Colorado. Both are over the moon with their new pedicabs. Here are Andre Roman's comments
from 'The Joy Ride Pedal-Limos Company'.

"Our goal with The Joy Ride? Pedal-Limos is to set ourselves apart from other pedicab companies by
offering a better quality ride, and the Cycles Maximus have helped us succeed. Compared to other models, our cabs are by far the most stylish and distinctive-looking from a design standpoint, and the ride is really smooth and solid - much more so than the old Main Streets we used to ride. The turn
radius is incredible! Passengers really love how much room they have in the seat, and advertisers love how good their signs look on the cab. I have pedicabbed for six years and, along with other drivers, have periodically experienced knee strain and injury riding other models. The upright handlebars seem specifically designed to make uphill and heavy rides easier on the driver, while maintaining a healthy ergonomic position. The wheels are tough, and I do not expect them to go out of true any time soon or "potato chip" like 26 inch wheels do. When it comes to such practical things as loading them onto a trailer, we discovered places on the frame to which we could easily attach hooks and straps. This made transporting them incredibly easy. Overall, the Cycles Maximus Pedicab is a great product and
an intelligently designed vehicle".

| | | |
| --- | --- | --- |
| | | |